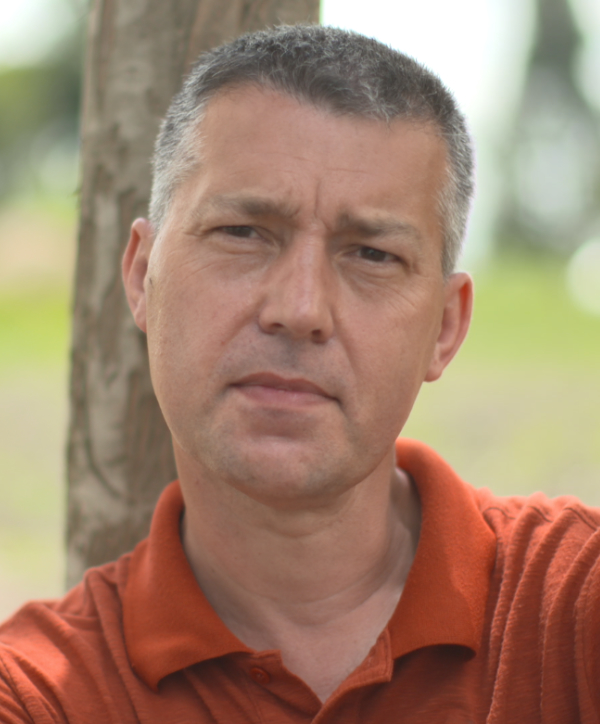 Chair of Trustees
Martin is a social entrepreneur with over 30 years experience as a senior leader in the charity and third sector, working in the UK and overseas. In 1997 he fell in love with Uganda after working as a delegate for the British Red Cross and continued to support charities, NGO's and SME's in his spare time, and founded the Bumba Foundation in 2011. Martin has a passion for entrepreneurial leader and social impact, which enables him to bring innovation, creativity and a true passion for change to the charity. Martin was awarded an MBE in the 2023 New Years for services to charity and community development in Uganda and the UK.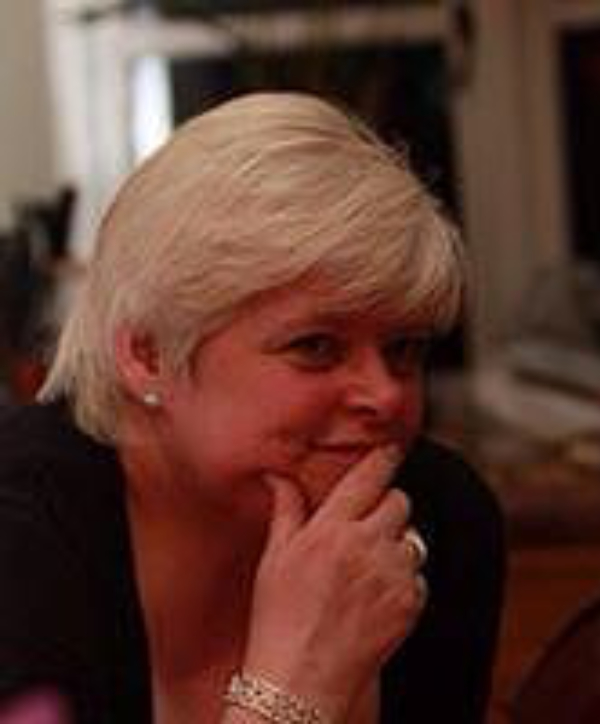 Trustee
Wendy joined the Bumba Foundation board of Trustees in 2015 after supporting the development work of a number of projects in Uganda over the last 10 years. Wendy has worked in the Children and Young People sector in the UK for the past 30 years. After initially working and managing after school projects / Nursery schools, Wendy focussed on managing youth and community projects at a regional and national level within the third sector. In 2013 after many years working in the voluntary sector, Wendy was awarded an MBE for services to the British Red Cross and Olympic and Paralympic Games. Wendy believes in enhancing young people's potential and is very excited to be able to use her skills to enhance the work of the Bumba Foundation.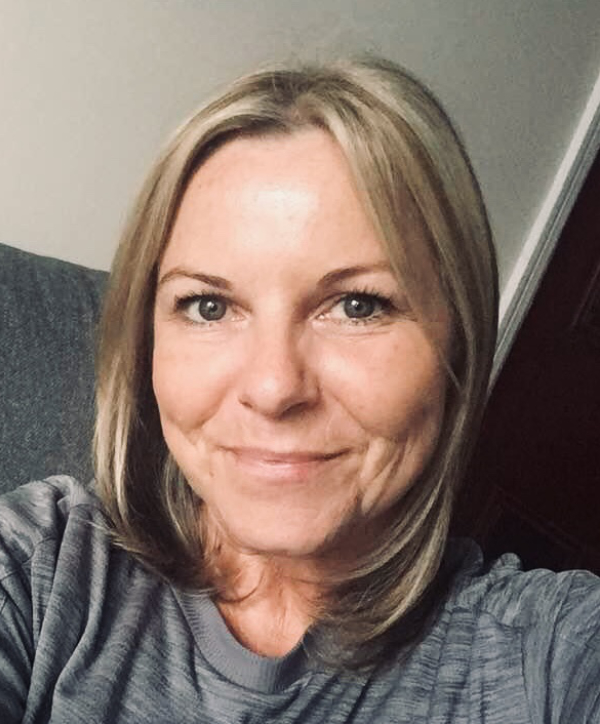 Trustee
Jane has worked for many years in HR and training and development through the private and third sector. She is skilled in the development and delivery of management training and supports organisations in their transformational agendas. Jane has worked on a number of community development projects in Uganda and is very passionate about sustainable development whilst supporting a creative approach in education.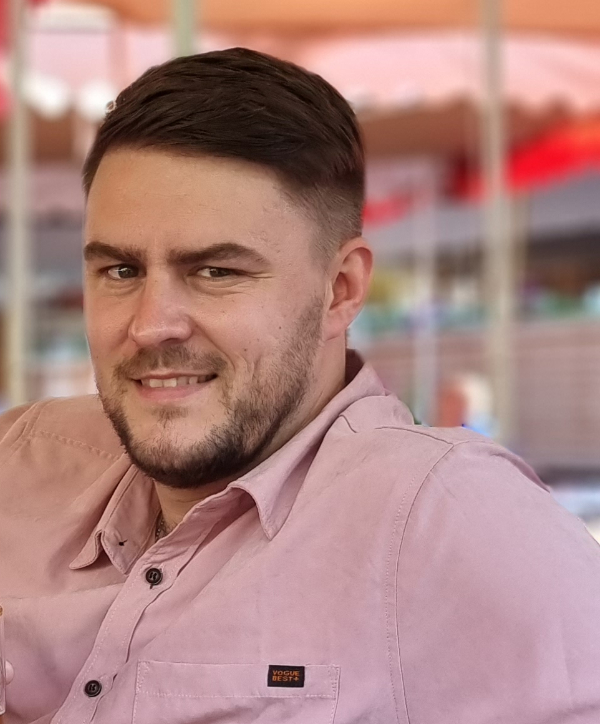 Trustee
James has been supporting the Bumba Foundation for the past 7 years and brings a wealth of experience in social media, IT and innovative methods of communication to the charity. James is very passionate about developing young people's employment opportunities and utilising his skills to find creative IT solutions to measure the charities impact of our projects.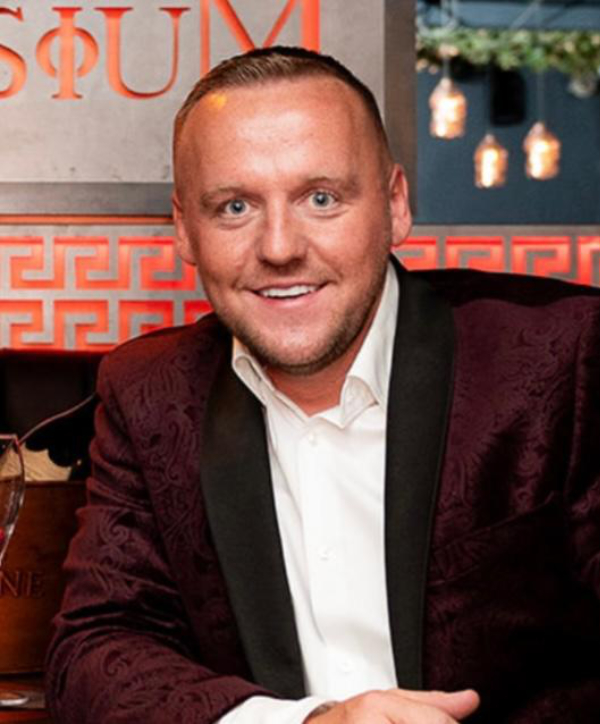 Trustee
Dane joined the board of trustees in 2022 after supporting the Bumba Foundation for many years and has visited the projects in Uganda a number of times. He is an entrepreneur and business owner with a focus on the hospitality industry and brings a wealth of business growth experience and innovation to the charity.  Dane has volunteered for a number of charities over many years and is passionate about social impact and believes it's essential for successful businesses to demonstrate healthy corporate social responsibility.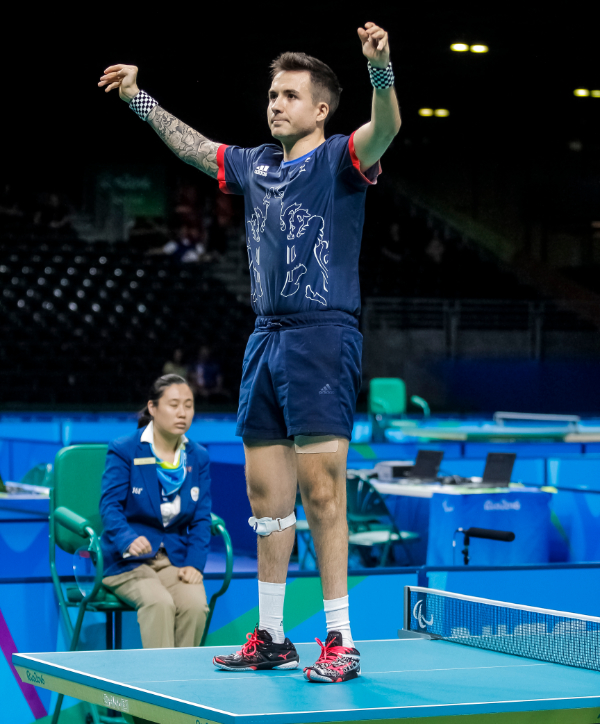 WILL BAYLEY – BUMBA FOUNDATION AMBASSADOR
Will Bayley was born on the 17th January 1988 with arthrogryposis, a rare congenital disorder that affects all four of his limbs. Will's feet were splinted from birth and at three months old he underwent his first operation, which was to see him in plaster for several months. Many more reconstruction operations were to follow at Great Ormond Street Hospital and at the age of seven Will was diagnosed with Non-Hodgkin's Lymphoma and spent many months receiving chemotherapy. Whilst recovering from cancer, Will discovered he was able to play a good game of table tennis, which his grandmother had provided for him.
Will continued to train during the week and take part in table tennis competitions. In 2008 Will was selected to play for the Great Britain Paralympics team at Beijing. Over the next 4 years Will trained full time with the Paralympics team at the English Institute of Sport in Sheffield, winning many competitions including the gold medal at the European Championships in Split, Croatia in 2011. In September 2012 Will represented Team GB at the London 2012 Paralympics winning a Silver Medal in the individual competition and Bronze medal in the team event (the first GB table tennis medals for many years). In 2016 Will completed in Rio Paralympics and won his first gold medal and put the defeat of 2012 behind him. Following his years of dedication and his gold medal in Rio, Will was awarded an MBE in 2017 for services to table tennis.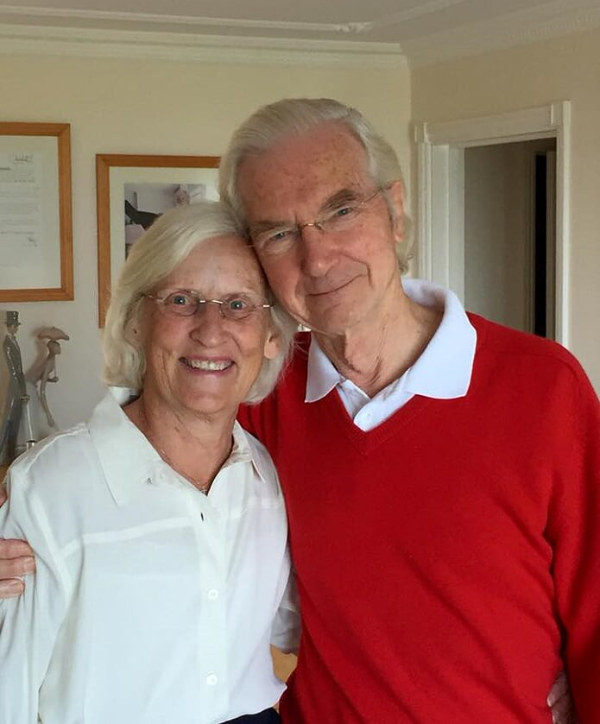 GREVILLE AND LISA MITCHELL – BUMBA FOUNDATION PATRONS
Over the past 20 years Martin (Chair of the Bumba Foundation) has worked with Greville and Lisa Mitchell on a number of projects in Uganda and the North West of England through the Andrew Mitchell Christian Charitable Trust (AMCCT). Since the formation of the Bumba Foundation, the AMCCT has been the main supporters and funders of our school construction projects in Uganda, with the construction of Andrew Mitchell House in Mugiti and Iki Iki (the main school buildings), which supported the creation of the Bumba Foundation Academies. Following the success of the schools, Greville and Lisa wanted to help expand the school provision and through the AMCCT agreed to fund Andrew Mitchell House 2 in Mugiti and Iki Iki (an additional 3 classroom building at each school). In December 2013 the Trustees of the Bumba Foundation agreed that in recognition of their continued support, advice and values, Greville and Lisa would be ideal patrons of the Bumba Foundation. In January 2014, Greville and Lisa accepted the offer and become the first patrons of the Bumba Foundation.
Martin highlighted: "We are very lucky to have Greville and Lisa as patrons, as they have the values and desire for positive change that the Bumba Foundation stands for but are also such an inspiration to us. In fact, it was their support, friendship and motivation that encouraged me to 'go for it' and set up the Bumba Foundation".